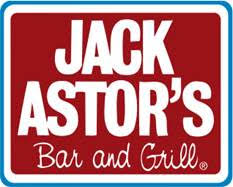 Ottawa just got a boost of delicious, Jack'd Up fun thanks to the recent opening of two new vibrant Jack Astor's locations – two locations like you've never seen before. Residents of The Glebe area celebrated the launch of Jack Astor's at Lansdowne Park earlier this year; the restaurant has already garnered its own group of 'locals' thanks to their unique offerings and friendly service. And, early this month, Jack Astor's Hunt Club graced the Nepean area, giving eager patrons a new go-to dining destination at 310 West Hunt Club Rd.
Jack Astor's at Lansdowne Park
Proudly offering 40 beers on tap, Jack Astor's Lansdowne Park means business when it comes to their bar menu. The restaurant also boasts two dedicated taps for hand-selected and internationally renowned wines. From local craft beer to smooth imports, no matter what the preference, your thirst is sure to be satiated here.
Whether you are down for a tried-and-true ale like Moosehead Premium Lager ($1.43 4 oz – $12.88 35 oz) or looking to try something new such as theSpearhead Hawaiian Pale Ale ($1.58 4 oz – $14.23 35 oz), the bartenders at Lansdowne Park will send you home satisfied. You'll want to sign up for Jack Astor's VVVIP Program to be part of Lansdowne Park location's elite beer tasting squad. Stein Club perks include sampling a freshly tapped rotation of monthly beers and drinking out of a special 14 oz frozen glass.
Jack Astor's has also shaken things up by adding new food menu items designed for a variety of palettes. Fresh is the name of the game at Lansdowne Park; bread is made daily in-house, along with authentic corn tortillas and a selection of mouth-watering burgers, all made from scratch and waiting to be devoured.
Perfect for a lunch date, after work drinks or a family dinner, the exclusive offerings from Jack Astor's at Lansdowne Park make dining out feel extra-special. The fresh to order Board Nachos – offered in varieties of chicken, beef, BBQ chicken, veggie and garlic shrimp – start at only $8.00. Served up on an old-school style wooden board and crafted with no preservatives, these nachos will quickly become a go-to favourite. The menu's lighter Side Cars offerings such as the Asian Slaw ($4.27), Classic Poutine ($4.27) or Beer & Cheddar Soup ($4.27) make excellent accompaniments to that 5:30PM pint or glass of wine.
Creating a focal point and a classic fixture in the restaurant is the First Staff Carving Table. Exactly as it sounds, upon opening earlier this year, the original Jack Astor's at Lansdowne Park staff all carved their names into the wooden table, which was then shellacked for all eternity.
Jack Astor's Hunt Club Location
Visiting Jack Astor's new Hunt Club location will always give diners something to write home about. Having officially opened its doors on Sept 8, 2015, the restaurant provides residents in the area a welcome excuse to dine out. Known for its cheeky and fun servers, selection of delicious craft beers on tap, unbelievable fresh and never-frozen food, the restaurant is sure to become a Nepean institution.
About Jack Astor's:
Jack Astor's is all about sharing some of the most delicious food while trading a few hilarious stories. It's about trying a bold, new refreshing drink with some good friends, co-workers, or even a few future good friends. Our chefs love bringing together the freshest, tastiest ingredients and coming up with amazing new dishes to wow your crew. We have enough TV's to adequately overload your senses, with a few dedicated to chuckle-inducing reels. With 41 locations, there is never a dull moment or a dull menu at Jack Astor's. For more information, visit www.jackastors.com
Source: Jack Astor's Press Release