The Ottawa Sports and Entertainment Group (OSEG), in partnership with the City of Ottawa, to transform the Lansdowne Park into a new, year-round destination for all residents and visitors to the city. It will offer live sports, a shopping and entertainment district, dining, nightlife, festivals, recreation, condominium living and a major new urban park.
Ottawa Sports and Entertainment Group OSEG will own and operate Ottawa's new CFL football team, a new NASL expansion team named Ottawa Fury FC, and the 67's hockey team. Lansdowne Park will be the home of Ottawa's new CFL football and NASL soccer teams set to launch in 2014. OSEG will also manage the stadium/arena complex and the mixed-use areas and facilities on the site.
The New Lansdowne will feature a modern, 24,000 seat stadium for football, soccer, concerts and other major events; a refurbished 9,862 seat area for the Ottawa 67's (OHL) and community hockey, other arena sports, mid-size concerts and other events; two condominium towers and townhomes with a combined 280 units, a 360,000 Sq. Ft. shopping/entertainment district, an office tower, 1,300 underground parking spaces and an 18-acre urban park.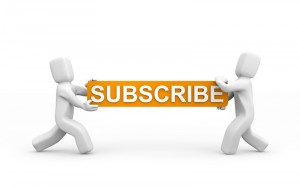 Subscribe to our Newsletter
for News on Lansdowne Redevelopment Updates and Exclusive Deals on Lansdowne Shops, Restaurants, Movie Theater, CFL & Soccer Tickets, Entertainment Events, Coupons and much more!
With three sports franchises, a beautiful new stadium and a unique shopping and entertainment district in the heart of the city, the Ottawa Sports and Entertainment Group offers unique career and lifestyle opportunities for successful professionals. The OSEG are looking for successful professionals to join a winning team and be part of an organization that is set to change the Ottawa sporting landscape. Click here to check out Ottawa Sports and Entertainment OSEG jobs.