Rick Campbell will be the first head coach in franchise history of the Ottawa REDBLACKS. He is hired on a three-year contract.
General manager Marcel Desjardins was hired in January, followed by assistant GM Brock Sunderland and other scouting staff, but Campbell is the only coach and only five free-agent players are under contract.
The 42-year-old Campbell brings 15 years of Canadian Football League coaching experience to the Nation's Capital.
Campbell began his coaching career in 1996 at the University of Oregon where he served as a graduate assistant with the Ducks' coaching staff, helping with the defensive secondary and special teams. He began his time as CFL coach in 1999 as an assistant for the Eskimos' Don Matthews, another hall of fame inductee, and he was on the staffs of Tom Higgins and Danny Maciocia when they won Grey Cups in 2003 and 2005. He was Winnipeg Blue Bombers defensive backs coach in 2009.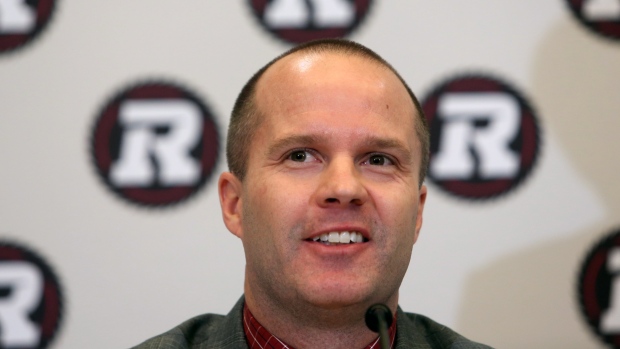 Campbell became assistant head coach and special teams coordinator in 2011 with the Eskimos before taking on the defensive coordinator title back in Calgary in 2012. In Calgary, Campbell built aggressive defences and emerged as a rising star within the CFL's tight-knit coaching network.
Over 12,000 fans reserved the right to purchase REDBLACKS season tickets and those fans are currently choosing their actual seats in the team's new stadium at Lansdowne Park. Reservations for season tickets are still being taken by telephone at 613-232-6767, ext. 1 or by visitingwww.ottawaredblacks.com.