Work on the structural supports for the underground garage roof will move south closer to the Civic Centre and away from Holmwood, while foundations for the garage and the building between Bank Street and the west end of the Civic Centre will also be built. Foundation work will continue on both the east and west sides of the Horticulture Building.
The first structural pieces for the second level of the south stands were built this week and residents will see vertical supports for the third floor begin to go up.
Activities on the stadium field will occur as staging for the assembly of the new roof for the north stands begins. Work will also continue on the new loading dock at the eastern end of the stands.
Stadium south and north side stands and in the Civic Centre:
At the east end of the existing stadium, foundations for a new loading dock and access ramp are being installed, and older structures are being removed. Forming and concrete pouring for the new structures will continue next week.
Installation of electrical and mechanical systems inside the north stands continues.
Some remedial work inside the north stands is ongoing for the next couple of weeks.
Backfilling along the eastern end of the new south stands was completed.
Electrical, mechanical and exhaust systems are being installed in the south stands.
The concrete structure for the main concourse at the south stands is now finished
The contractor poured the first section of the second floor structure.
During the week of April 29, supports for the third level of the stands will start to be installed.
Urban Park Construction Updates:
The tender for the contract for the construction of the park to a list of prequalified contractors will soon be released
Construction of the park is expected to begin in the late spring of 2013
Park features will include: a Great Lawn about the same size as Parliament Hill's, a multipurpose skating rink, a farmer's market square, an orchard, a children's play area, a water feature and five art installations
Site services
A second underground storm water tank, east of the Aberdeen Pavilion, is almost complete
The tank will hold rainwater and slowly release it to the storm sewers, reducing the chance of overflows
Another storm water tank on the south side of the Aberdeen Pavilion, was completed several weeks ago
Lansdowne Park Urban Village:
On April 19 a large concrete foundation for the building at Bank and Holmwood was poured.
Construction of the first building in this area will start soon.
More of the garage roof deck is being poured.
Excavation and footings for the garage entrance ramp from Queen Elizabeth Drive are now being installed.
Excavation along Bank Street for the remaining section of the garage will begin soon.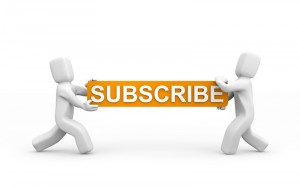 Subscribe to our Newsletter
for News on Lansdowne Redevelopment Updates, Sports News, and much more!
Source: City of Ottawa