FIFA Women's World Cup revealed the dates and venues for the FIFA Women's World Cup 2015. Nine games in the most important women's soccer tournament in the world are scheduled to be played the new Lansdowne Park stadium in the summer of 2015.
Checkout the complete FIFA Women's World Cup match schedule
The competition will kick off with the opening ceremony and opening matches in Edmonton. In total, 52 matches will be played over 30 days from coast to coast in six venues, including Vancouver, Edmonton, Montreal, Moncton and Winnipeg. The final match will be played in Vancouver. Ottawa will host two Group B games both June 7 and 11, Group E and F games on June 7, round of 16 games June 20 and 22 and a quarter-final game June 26.
The World Cup, featuring 24 teams, will be played from June 6-July 5 in 2015. There will be five teams from Asia, three teams from Africa, three or four teams (North and Central America and Caribbean, not including Canada) from CONCACAF, two or three teams from CONMEBOL (South America), eight teams from UEFA (Europe) and one team from the OFC (Oceanic).
Since Canada, as host, is the only country so far qualified for the event, there will be no teams matched to dates until 2014. Tickets will go on sale in the third quarter of 2014. The FIFA U20 championships will be played in Canada in 2014, with host cities and a schedule yet to be announced.
Canada has built a reputation for strong fan participation in FIFA events. It hosted the FIFA U-20 Men's World Cup 2006 and drew total attendance of 1,195,299, a record at the time.
The organizing committee for Women's World Cup 2015 is targeting a total audience of 1.5 million fans. This, in part, explains why large stadiums in Edmonton and Vancouver have been selected for the biggest matches.
The Local Organising Committee (LOC) has also announced that the highly sought-after tickets will go on sale in the third quarter of 2014.
The FIFA Women's World Cup Canada 2015 will be preceded one year earlier by the FIFA U-20 Women's World Cup. The official match schedule and host cities for Canada 2014 will be announced in the coming months and ticket sales will begin in August 2013.
Montreal has also been awarded nine games, all but one of which fall on different days. It will host two games on June 9, two on June 13 and one each on June 15, 17, 21, 26 and a semifinal match June 30.
Stay up to date by checking out our Lansdowne Park Blog and signup below to our Newsletter for exclusive updates and Lansdowne Shops deals.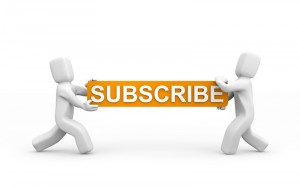 Subscribe to our Newsletter
for News on Lansdowne Redevelopment Updates and Exclusive Deals on Lansdowne Shops, Restaurants, Movie Theater, CFL & Soccer Tickets, Entertainment Events, Coupons and much more!