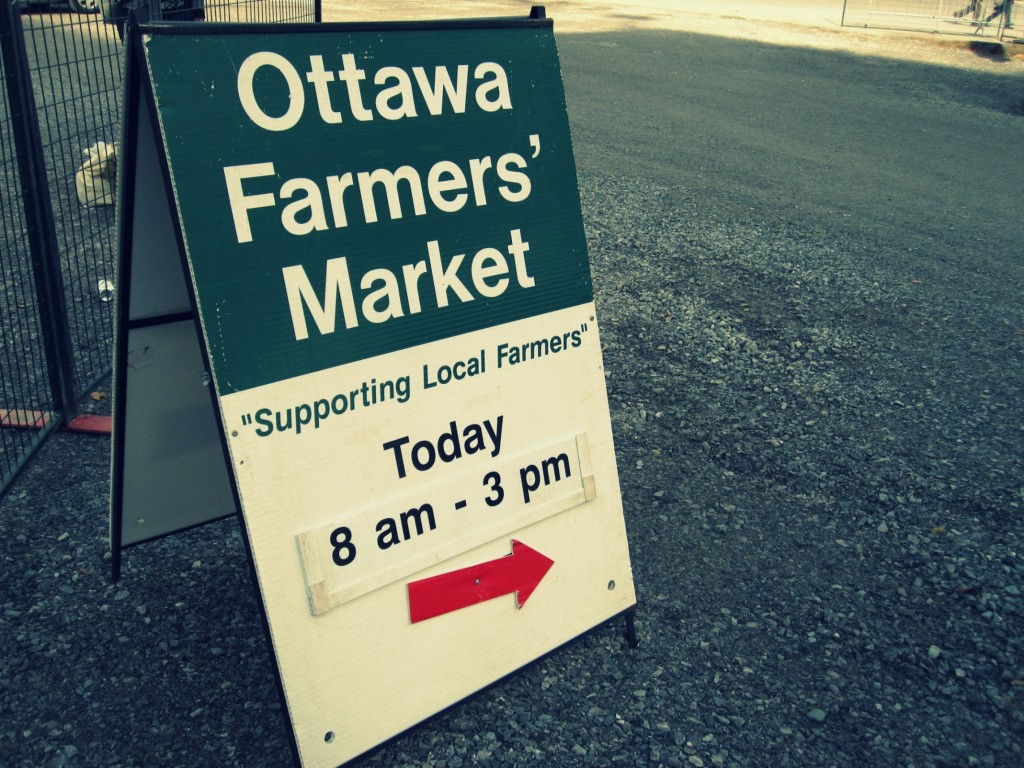 This weekend, a year-round farmer's market began at Lansdowne Park. Now you can get your local grains, meats, cheeses, produce, locally produced baked goods, sweets and more. The market will be nestled, warm and cozy, inside the historic Aberdeen Pavilion.
The market will run in the winter and early spring each Sunday between 10 a.m. and 3 p.m. inside the Aberdeen Pavilion. The market boasts 42 full-time vendors and 15 occasional vendors.
Vendors will move outside the pavilion in the warmer months and the market will operate three days a week, starting in May.
The Ottawa Farmers' Market promotes itself as a "producer-only" market.
The market was relocated to Brewer Park during the Lansdowne redevelopment and officially returned for a series of Christmas markets at the end of 2014. The market at Lansdowne started in 2006.
For updated list of vendors, checkout the Ottawa Farmers' Market.
Limited street level, as well as underground, parking is available at Lansdowne Park. Please visit the City of Ottawa's page: Plan your trip to Lansdowne for details.