Based in Ottawa, Ontario, Canada the Ottawa Sports and Entertainment Group (OSEG) owns and operates three sports franchises in the CFL, OHL and NASL and will operate a newly-renovated Lansdowne Park which includes a state of the art arena and stadium.
Our CFL franchise and Ottawa Fury F.C. franchise of the NASL are set to launch in 2014 and will join our well-established Ottawa 67's Major Junior hockey team of the OHL.
We are looking for successful professionals who can join our team and be part of an organization that will change the Ottawa area sports and entertainment landscape.
THE POSITION:
Controller
THE MANDATE:
Reporting to the Chief Financial Officer, the Controller will be responsible for building out the finance and administrative function which is capable of providing superior service and support to a rapidly expanding sports, entertainment and facilities management business.
The first order of business will be to establish a transactional accounting system that is capable of handling a rapidly increasing volume of transactions as we push through to the commencement of operations of our CFL and NASL teams in as well as the operations of Lansdowne Park in mid-2014.   Although there is a solid foundation in place based on the 46 year history of the Ottawa 67's, this needs to be expanded significantly in order to support a much larger organization with multiple lines of business that will now include sports, concerts, other entertainment and management of Lansdowne Park.  From there you will continue to build a department with a service mentality that will play an important part in the success of OSEG by helping drive profitability, being a good service partner to our other departments and by striving or and supporting continuous organizational improvement.
RESPONSIBILITIES:
The Controller will be responsible for all aspects of OSEG's day-to-day finance, accounting and administrative requirements.
This will include:
The overall accounting system and accounting functions for each individual entity as well as consolidation into OSEG.  This will initially include the recommendation for the selection of a accounting and general ledger software system capable that meets OSEG's needs and will include the responsibility for its successful implementation;
Management of the overall revenue, contract management and accounts receivable process and accounts payable and payroll functions;
The annual budget process and periodic forecasting and updates to budgets;
The development and management of a robust reporting system supporting  the management team, our individual operating entities and OSEG stakeholders.  This will include monthly actual to budget reporting, variance analyses, key metrics reporting and annual compliance reporting;
Cash management and cash flow modeling and projections;
The annual consolidated audit process and management;
Management of the internal controls systems which will include the need to develop, implement and monitor controls over sports and events ticketing, retail sales and contract management;
Tax planning and compliance
Other duties as required by our fast-paced, dynamic environment.
KNOWLEDGE, SKILLS AND Experience:
Holds a Chartered Accountant designation or a CMA or CGA designation;
A minimum of seven to ten (7-10) years of experience including three (3) years of supervisory experience (i.e. outside of an accounting firm);
An uncompromising set of morals and integrity;
A highly motivated individual who welcomingly accept the challenges of building out a high-functioning team in an environment that is fun but demanding and where structure is a work in progress;
A customer and service-oriented individual who can also balance their responsibilities to bring discipline, structure and process to our organization;
A detailed-oriented individual who understands hard work while maintaining a "bigger picture" view of the organizational goals;
Great communications skills and the ability to work well within their department and organization.
Ottawa Sports and Entertainment Group (OSEG) is a growing sports enterprise that is proud to be an equal opportunity employer.
We offer a competitive salary and benefits package while providing our employees with an environment in which they can thrive and be part of a winning team.
Please send your resume to hr@oseg.ca.
We thank you in advance for your interest but we will be responding only to those applicants that meet our requirements.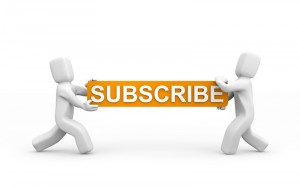 Subscribe to our Newsletter
for News on Lansdowne Redevelopment Updates and Exclusive Deals on Lansdowne Shops, Restaurants, Movie Theater, CFL & Soccer Tickets, Entertainment Events, Coupons and much more!